2020 Recipient – Francesca Strano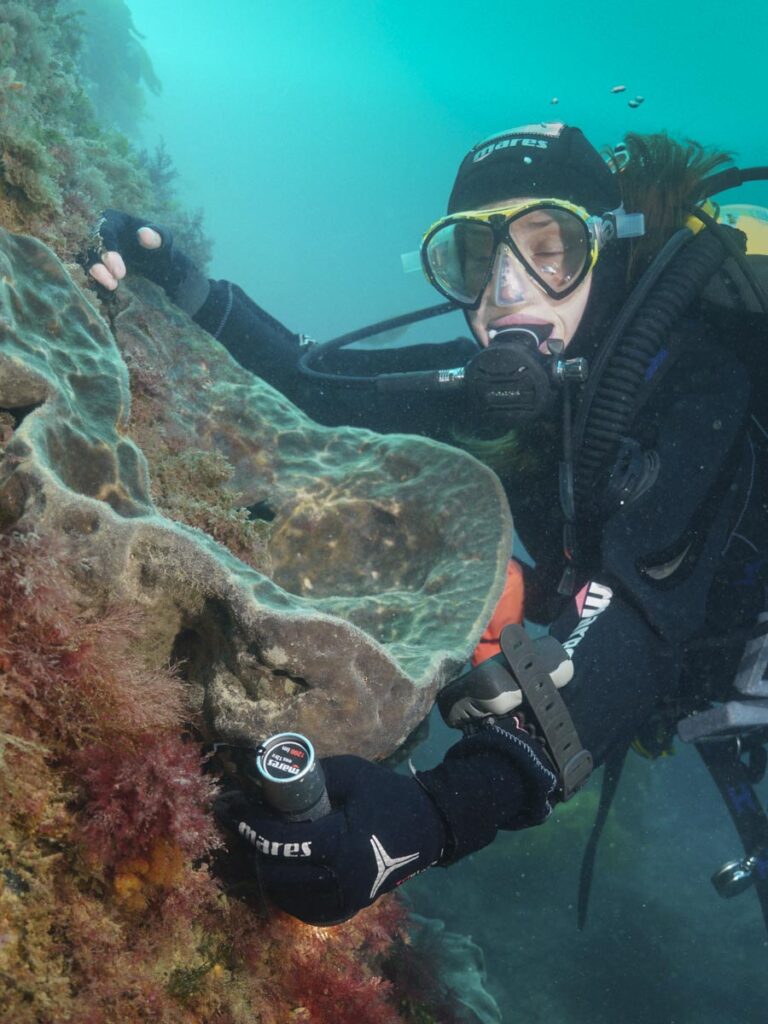 Through her PhD study Francesca aims to define the possible impacts of climate change on the reproductive ecology of temperate sponges. In particular, Francesca is interested in the effects of ocean warming on the early life stages of New Zealand sponges and their associated microbes.
Sponges are important components of marine communities and contribute to the diversity and to the functioning of marine ecosystems. Several studies have shown the negative effects of high temperatures on marine sponges, sometimes causing mass mortalities events. Sponge health is strictly linked to the functioning of their symbiotic microbial communities, which contribute to sponge metabolism. Interestingly, some of these associated-microorganisms are transferred from parental sponges to new generations during reproduction. Understanding how a sponges microbial community reacts to warming temperatures, can provide insight into how sponges may react to global warming.
Crella incrustans is an abundant sponge distributed in subtidal habitats of temperate Pacific regions and can be found in Taputeranga Marine Reserve. The possible impacts of ocean warming on this sponge species are not known yet. The support of the Kevin Smith Memorial Scholarship will allow Francesca to perform part of the microbial analyses that will be used to assess the effects of thermal stress on the different life stages of C. incrustans.