We run and support activities to protect, maintain and enhance Taputeranga Marine Reserve and to ensure benefits to the community. We encourage people to enjoy the reserve and have a say on anything affecting it and we liaise closely with the Department of Conservation on the management of the reserve. We support education and research and promote a cleaner, more biodiverse and productive marine environment beyond the boundaries of the reserve.
The Island Bay Snorkel Trail

The Trust has established the Snorkel Trail at one of the best snorkel sites in the marine reserve. Visit the Island Bay Snorkel Trail to experience the stunning diversity of marine life in Taputeranga Marine Reserve up close and personal.
Location – The Snorkel Trail, car park and info panel are situated opposite 194 The Esplanade, Island Bay.
Explore Taputeranga Marine Reserve Virtually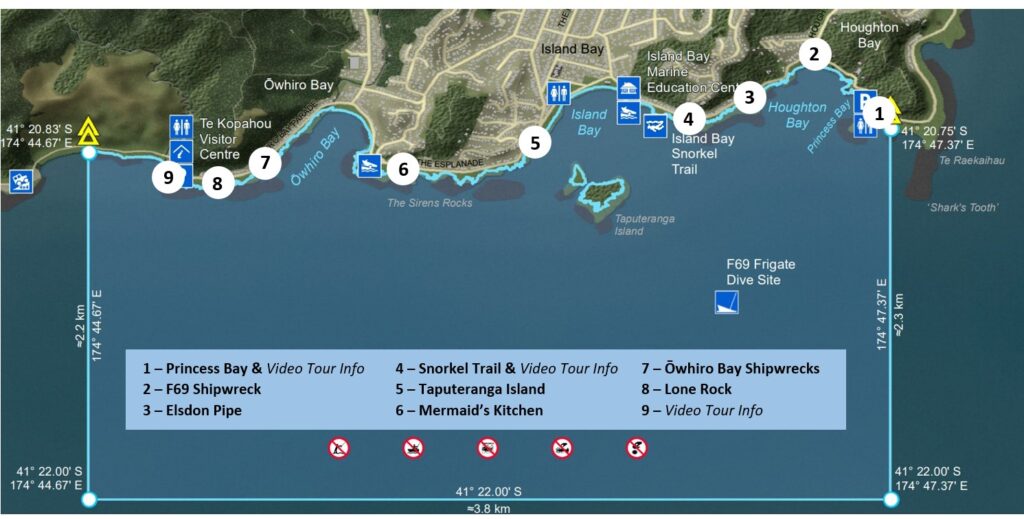 Take the marine reserve explorers trail 
Find out what lies under the waves of Taputeranga Marine Reserve by scanning the QR code at each site of the self-guided explorers trail. 
For a map of sites and videos of the marine reserve 
click here
.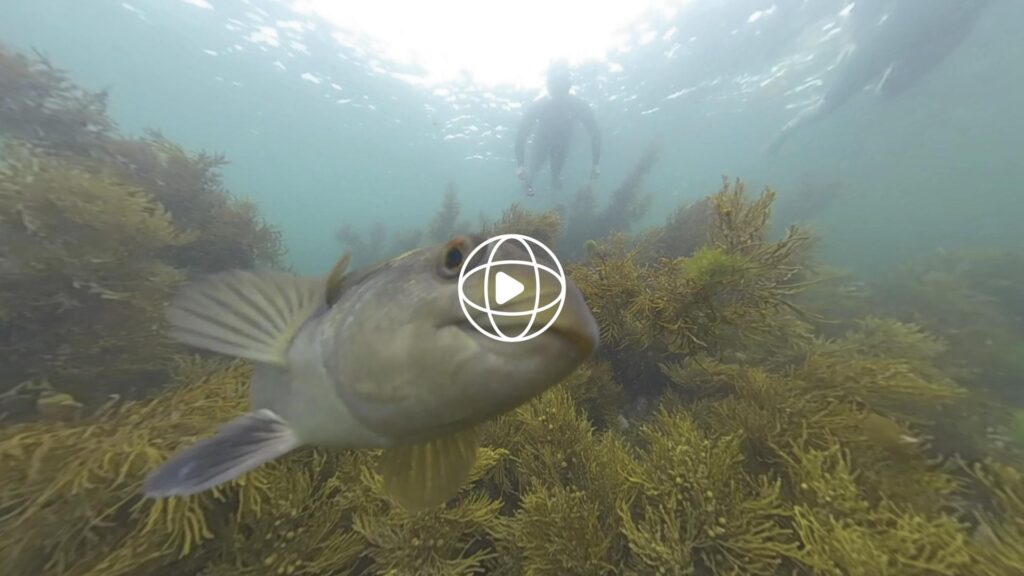 Take the 360 Virtual Tour
You don't have to get wet to immerse yourself in Taputeranga Marine Reserve! Take the virtual tour and get personal with local marine life and discover the remains of the HMNZS Wellington (F69) shipwreck on our VR headsets at events or online here.
Kevin Smith Memorial Scholarship

The Kevin Smith Scholarship acknowledges his appreciation of, and contributions to,  Taputeranga Marine Reserve. The $1,000 science scholarship encourages students to undertake research relevant to Taputeranga Marine Reserve or of benefit to improving knowledge of marine reserves locally, nationally or globally. We're interested in projects from anyone working in the wide range of science disciplines, including social science and economic science.
Community Snorkel Days and Education Programmes
Join a Community Snorkel Event
Ever wondered about a snorkel trip in the marine reserve? W
onder no more! Join us and the Mountains to Sea Wellington team for the annual Taputeranga Community Snorkel days between December and February. Keep an eye out for the exact dates on social media.
Marine Education Programmes by Mountains to Sea Wellington
The Trust supports the Experiencing Marine Reserves and LoveRimurimu education programmes. Students learn about marine biodiversity, human impacts, and the importance of marine reserves and healthy seaweed habitats for the conservation of our oceans and experience Wellington's fantastic marine environment first-hand.