2021 Recipient – Katherine Marsh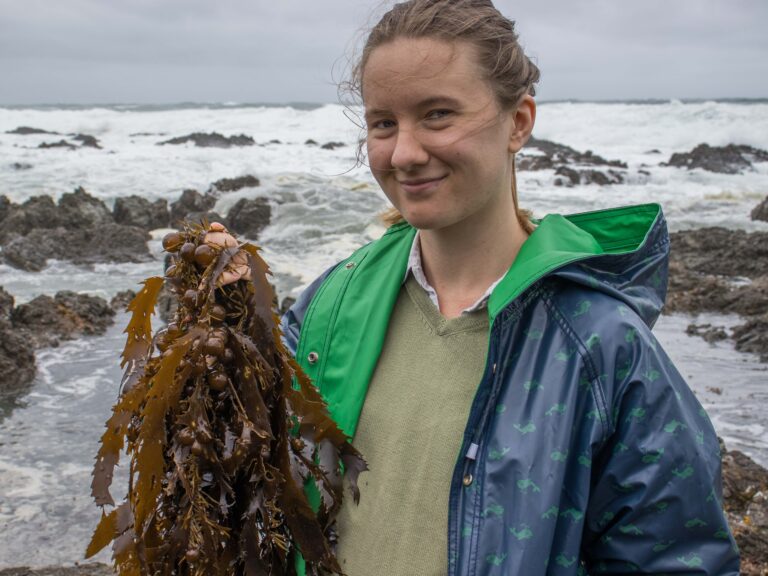 Katie is doing a Masters related to the impacts of carbon physiology and Climate Change on seaweed communities.
Seaweeds are a major component of intertidal and subtidal ecosystems across New Zealand. These communities fulfill a number of important functional roles – such as habitat, food, shore protection and carbon dioxide absorption.
She will investigate differences in the seaweed's inorganic carbon physiology inside and outside Taputeranga Marine Reserve, looking to reveal differences between and within species across Wellington's South Coast that will assist in predicting how the most abundant species of seaweed may respond to the effects of ocean acidification – increasing carbon dioxide concentrations.